Lake Destiny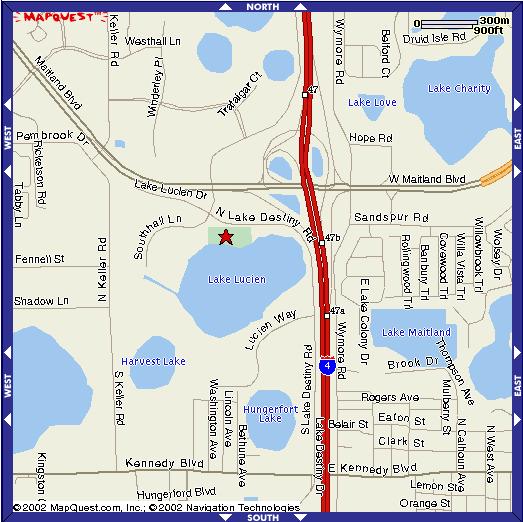 DIRECTIONS


                                   Lake Destiny:  
                                   (In Maitland Center)

                                   From Maitland:

                                   The Lake Destiny field is located just south of the intersection of
                                   Maitland Blvd and Lake Destiny Road and just west of I-4.  
                                   (there will be a 7-11 on one corner and a SunTrust bank building on another
                                   corner, and the Sheraton on another).  Turn left again at the next light, Lake Lucien
                                   Drive, (Applebee's on the corner.)  Lake Destiny field will be on your right after the
                                   turn.  You can park in the field's parking lot on the right or in the office bldg parking
                                   lot on the left.


Back to Team Home Page
Back to Fall 2002 Schedule